Welcome to Dreamscapes V
Theses next pictures don't necessarily reflect dreams, but come from the place that creates the dream, the spirit, the soul, the world of the unconscious.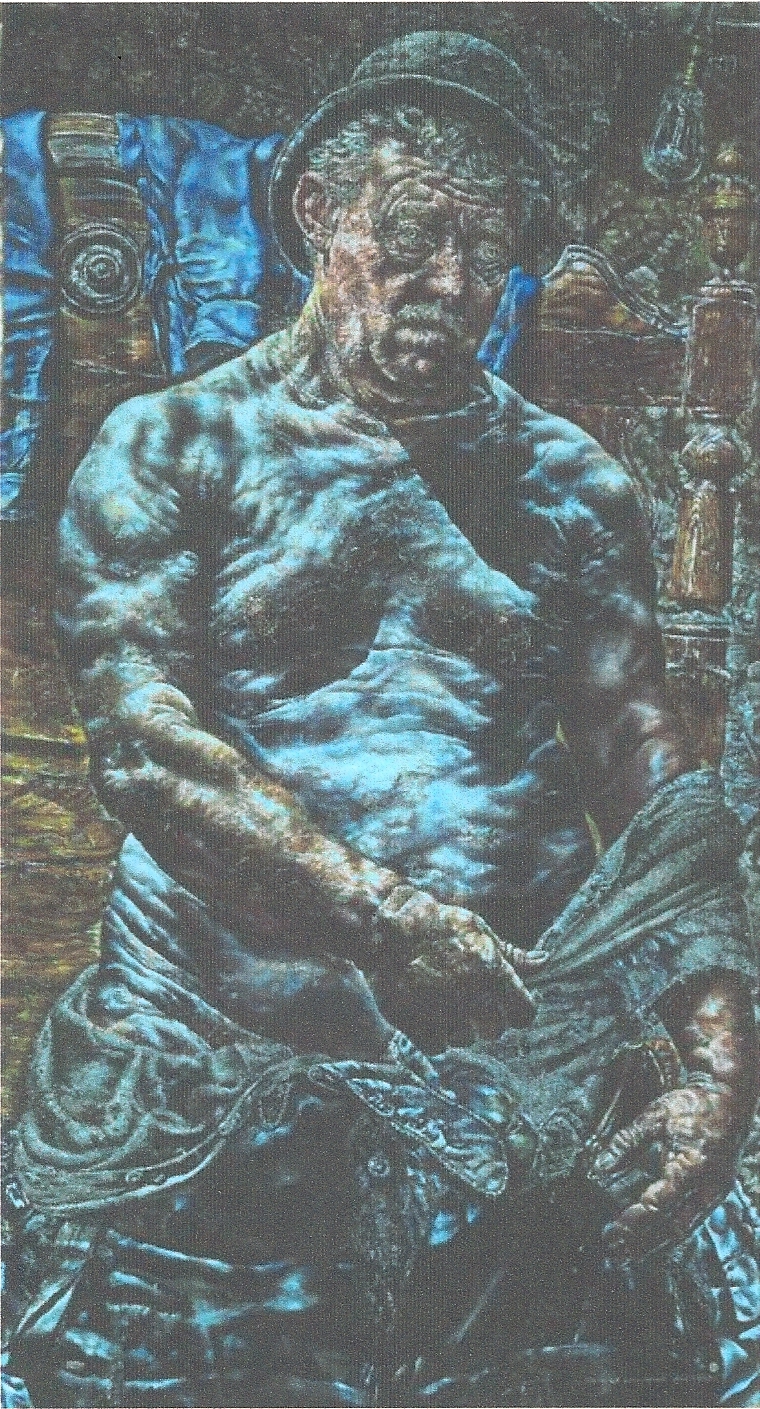 Ivan Albright, American, 1897-1983— And Man Created God in His Own Image, 1930-31. When this painting toured the Southern U.S. it was renamed When God created man in his own image, the former title being unacceptable to Southern Christian sensibilities.
Oil on canvas, The Art Institute of Chicago, 
Not on Display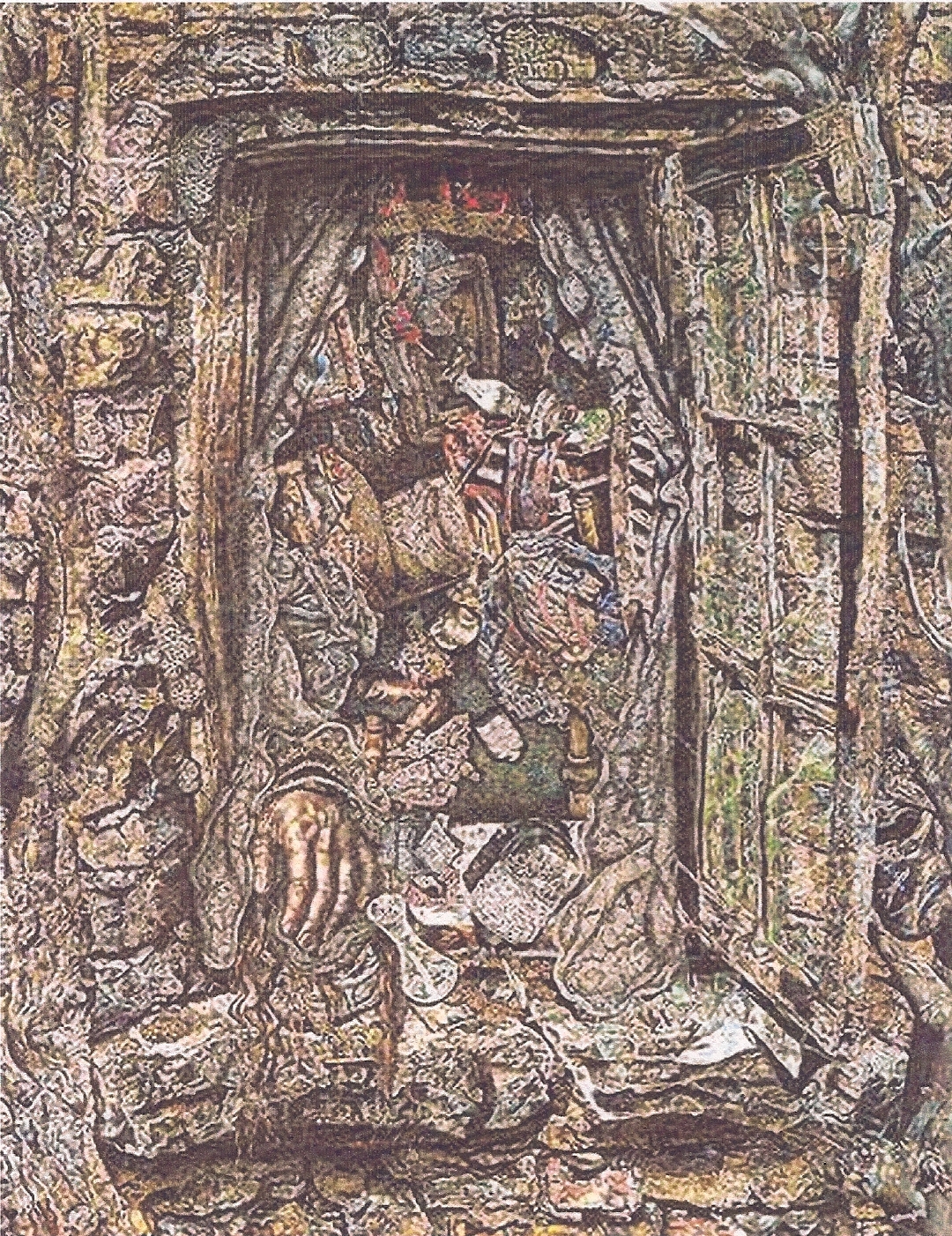 Ivan Albright —Poor Room--There Is No Time, No End, No Today, No Yesterday, No  Tomorrow, Only the Forever, and Forever and Forever without End (The Window) 1942-  43, 1948-55, 1957-63
 Oil on canvas                                                                                                                The Art Institute of Chicago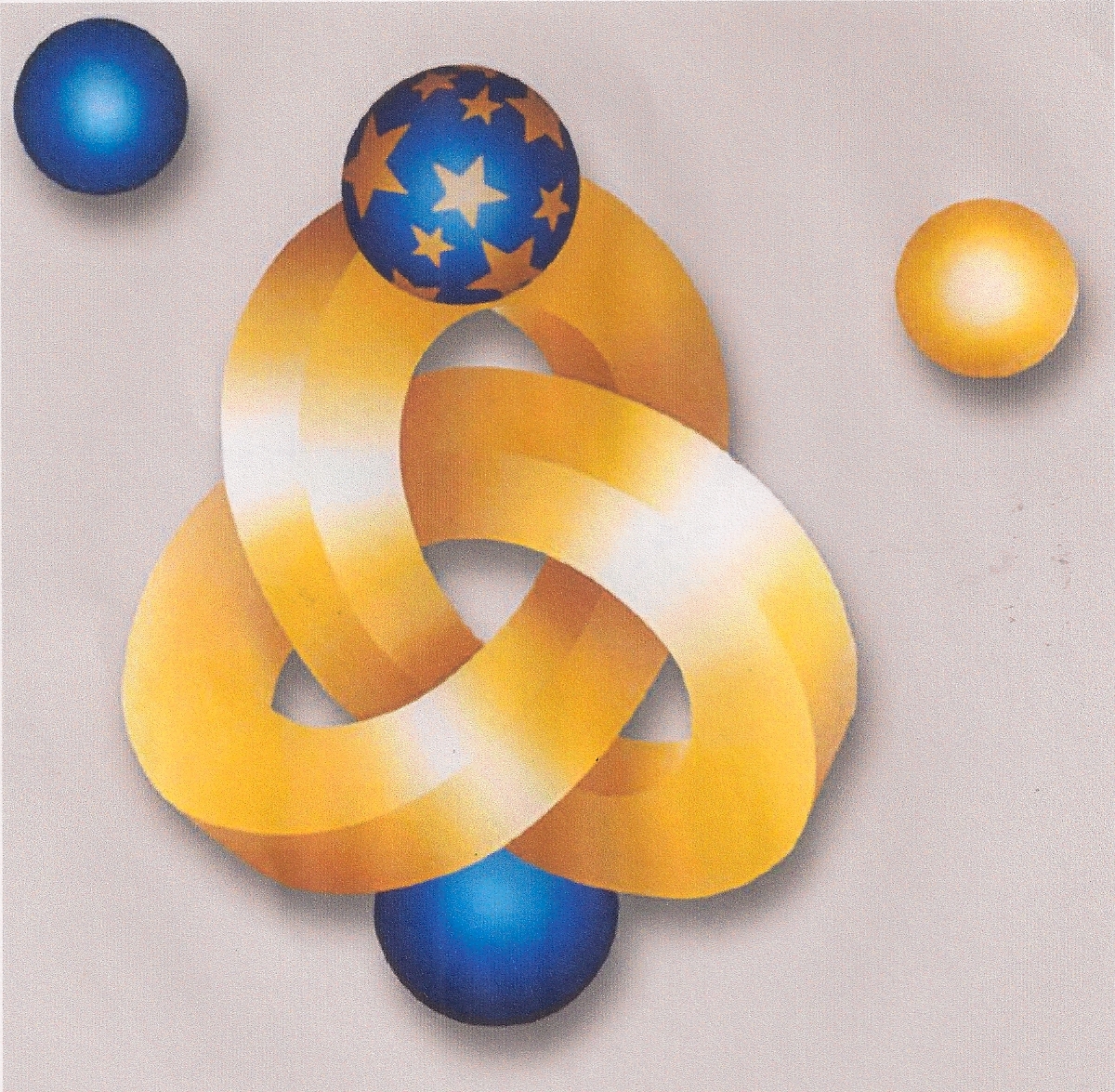 Benini 1998—Infinite Journey  
 Among these moons and stars,
One's life goes on forever.                                                  Acrylics on Canvas on Aluminum                                                                                      Private Collection, Dallas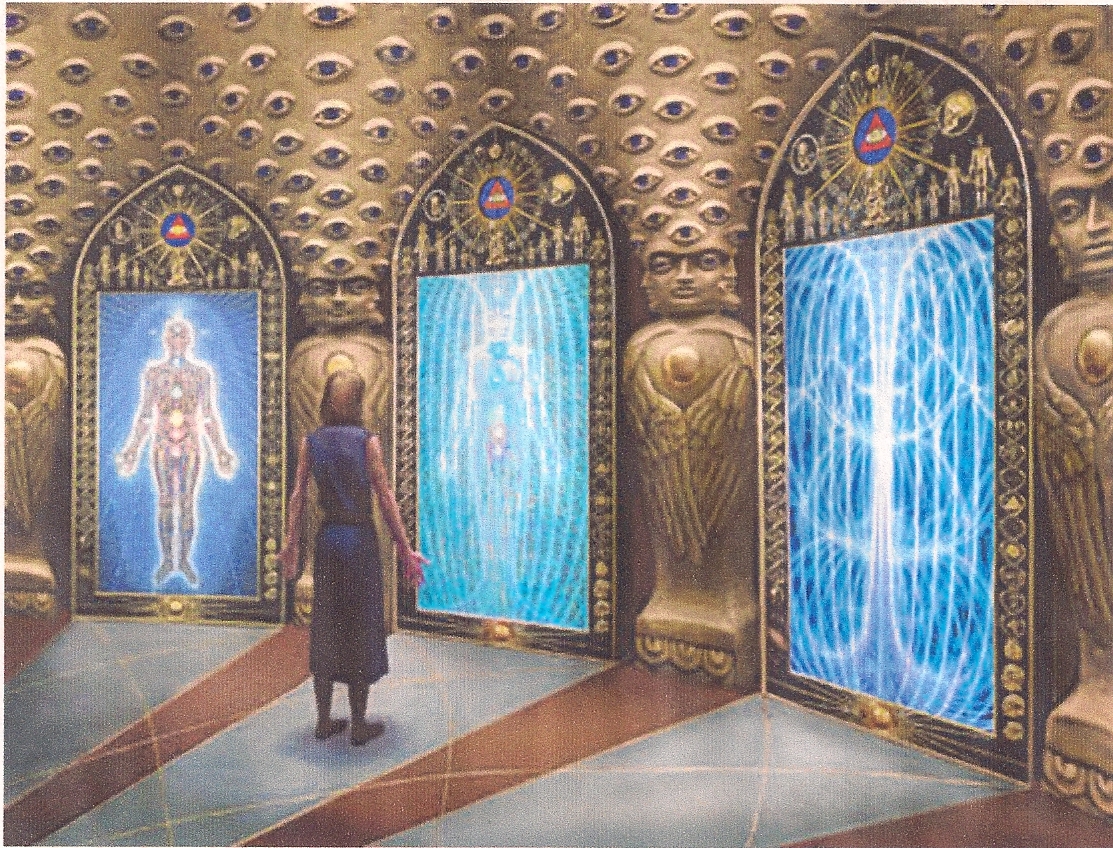 The Sacred Mirrors by- Alex Grey ( click on 'paintings', then 'Sacred Mirrors' and scroll the eye icon upward for a morphing vision of the display)
Shamanic x-ray art or Buddhist Thangka? Created by Grey out of a personal vision and examines the anatomy of body, mind and spirit.
The picture above renders three of the 21 "mirrors" that make up the display.
Note: As it is with the artist, so it is with the Poet who also helps us to discover a means of tapping into the soul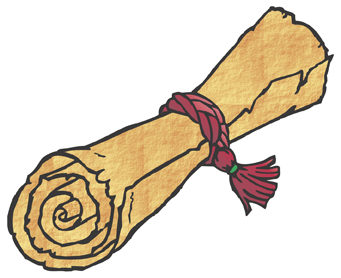 (Click on the scroll to portal jump to the Poet's Page)
•For more on art and dreaming click on the following link:
http://thedreamdragon.blogspot.com/2011/05/always-more-than-one-meaning-to.html
•The following Link explores the meaning of Henri Matisse's Self-portrait:
http://thedreamdragon.blogspot.com/2011/07/i-visited-sfmoma-yesterday-to-look-at.html