Welcome to the Dreamscapes Personal Page!
These sculptures and dream boxes are my own creations that have been inspired by my dreams over the years.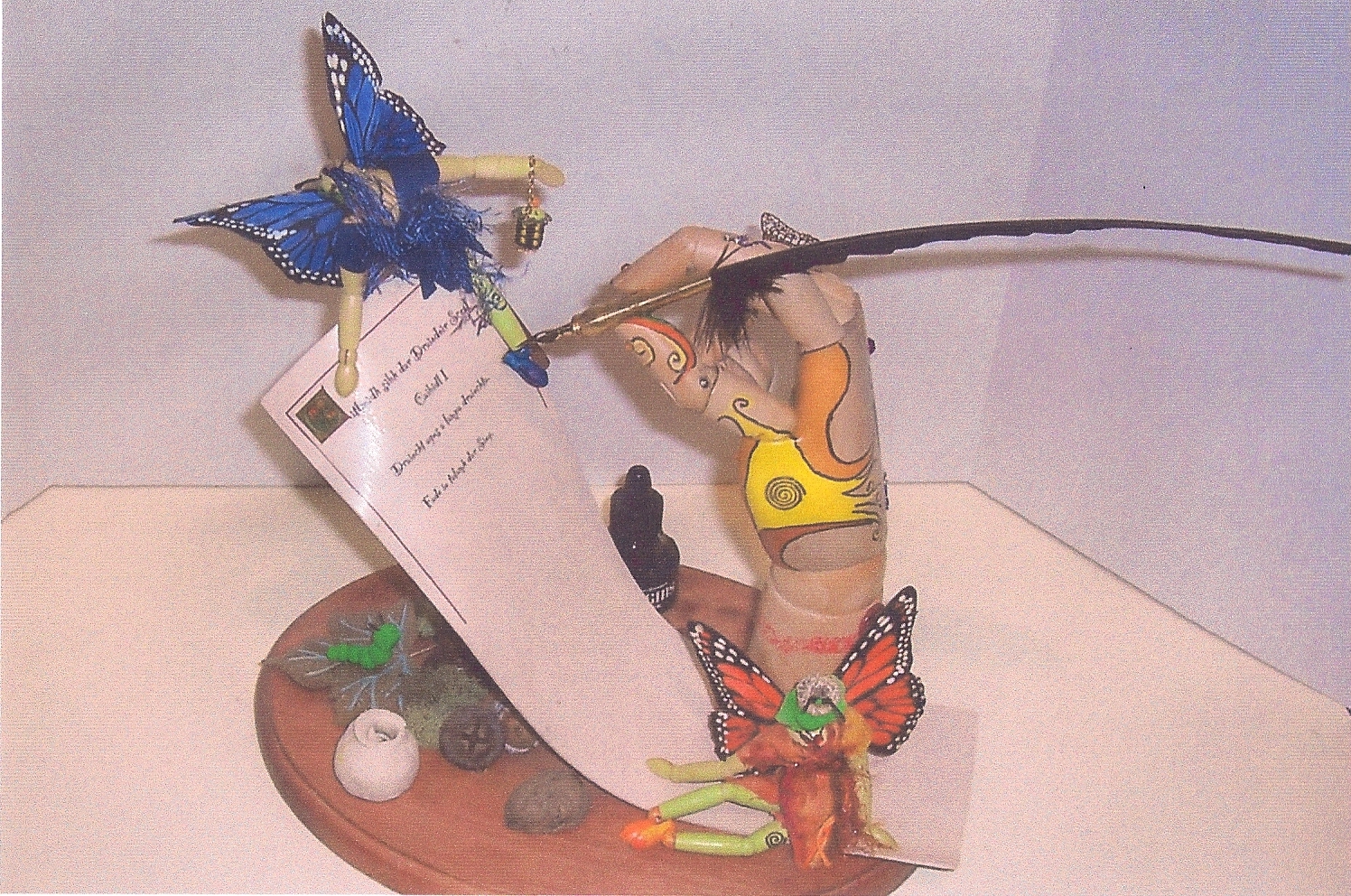 The Faery Lamplighter

(2002)
    Symbolizing how one writes their own story.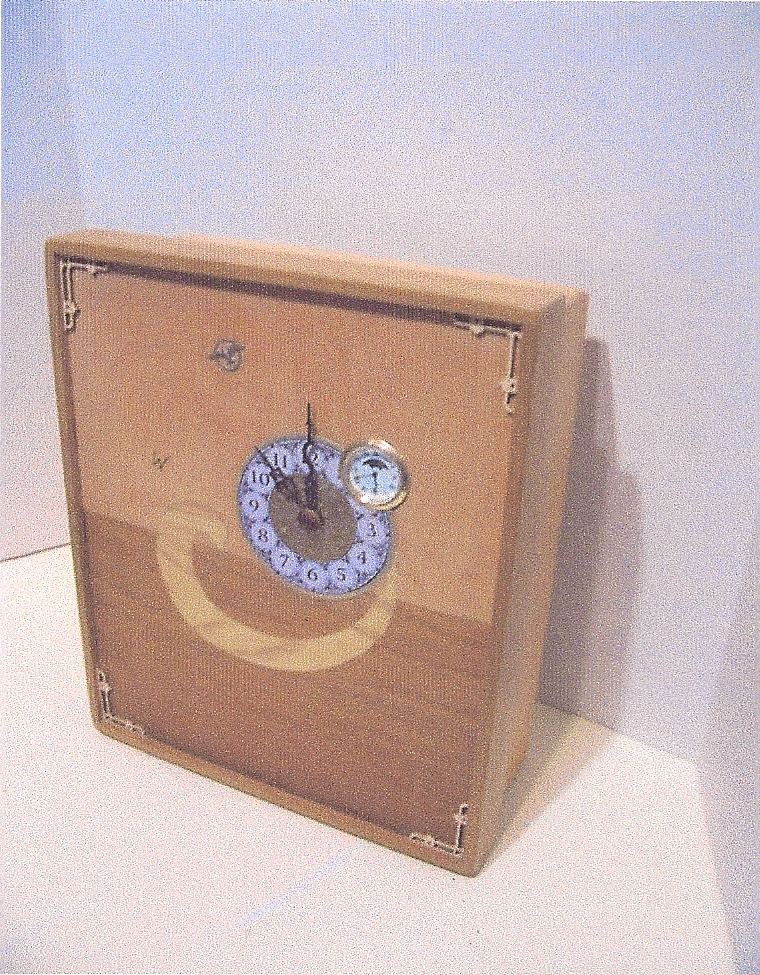 A

Dream Box

(1998)
The wave dips down below the surface of consciousness into the realm of the unconscious and ties them together. The light and dark symbolizes day and night. The clocks represent the sun and the moon, the outer and inner worlds as they touch in passing from one reality to another. Eleven o'clock represents the "Dream Time", inspiration, balance, and partnership.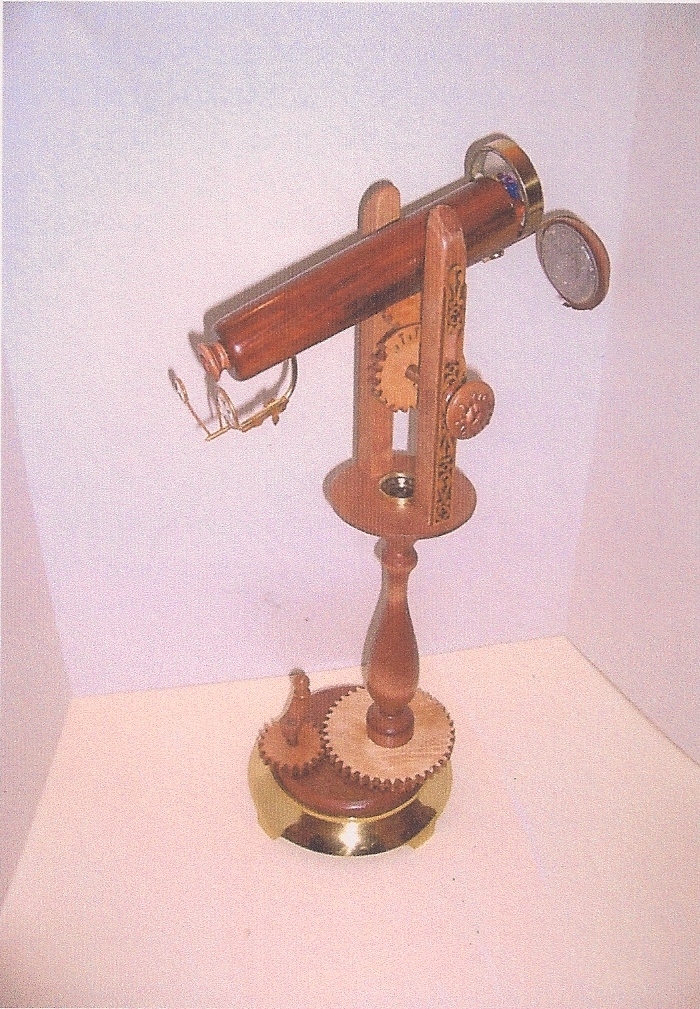 A

Kaleidadiopter

(2004)
A magical instrument that allows you to see color in the dark and the light. It also 'projects' its vision onto a screen (much like we do when we try to see reality).
              Tempus Somnio (2007)
A dream box
                     where many dreams are stored.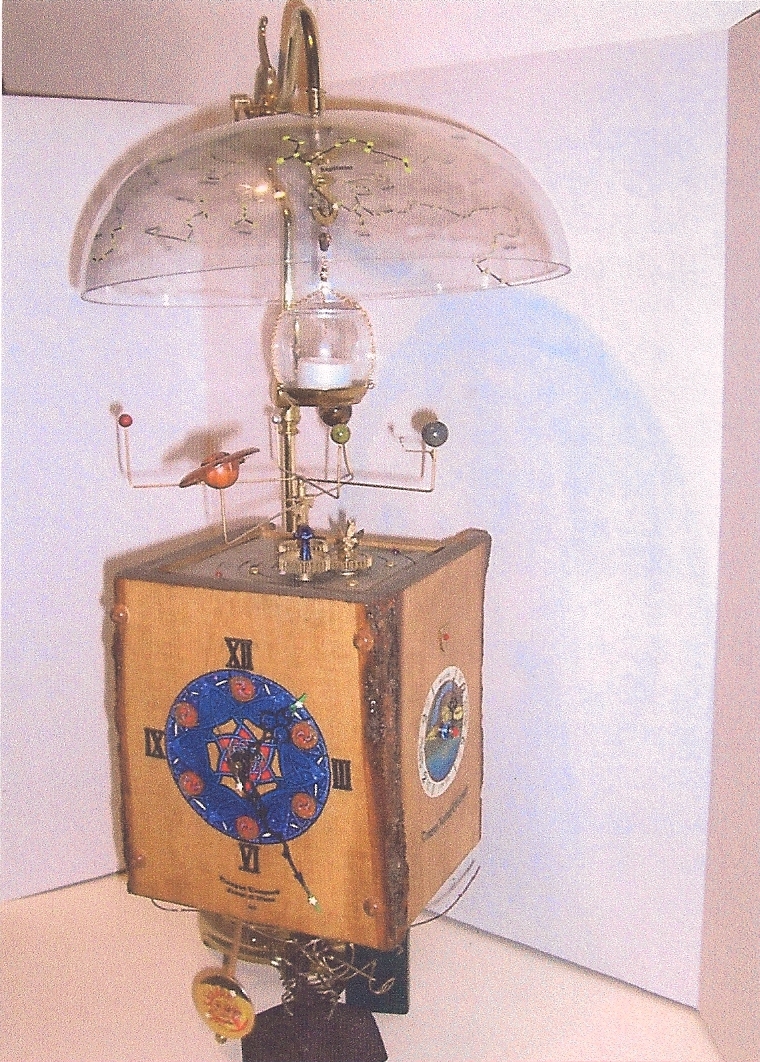 Tri-Tempus Orrery

(2008)
This is actually 3 clocks in one. The front is local time, the left side is Faery time (Greenwich time), and the right side is Moon time (tides). The Orrery (on top) is a powered and functioning model of our solar system used to determine your astrological involvement (the 4 inner planets move faster than the two outer). The Plexiglas hood represents the constellations (that glow in the dark at night). The candle hanging in the center of it all is the light, the giver of life—the Sun.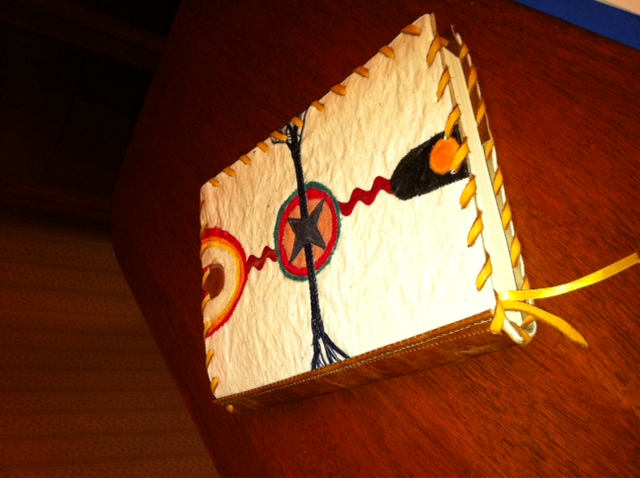 This is a picture of my current

Dream Journal

(2011-2015) with a leather-bound cover designed and executed by my youngest daughter with her version of a Carl Jung dream drawing from his Red Book. The symbol represents the energy of the Sun and Earth connecting through the individual psyche. (leather and torn linen in decopage)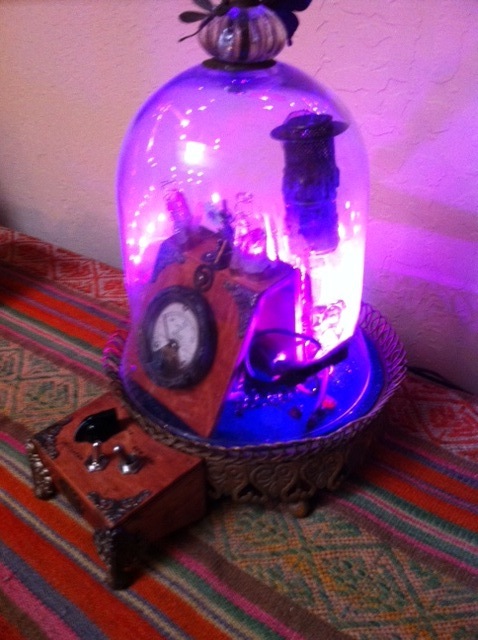 Dream Incubator (Bell jar, quartz crystals, full rainbow spectrum–2012)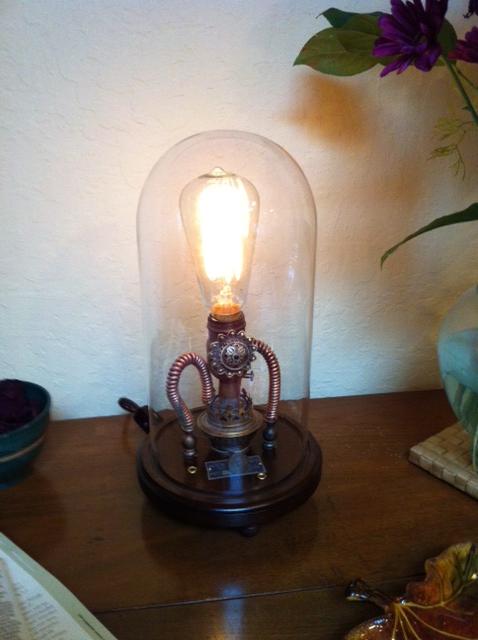 Imaginal Generation Device (2013)