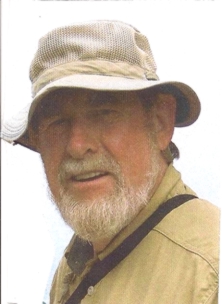 Language translator at bottom of page in the footer
"Is all that we see or seem, but a dream within a dream?"
Edgar Allen Poe (see YouTube video below)

!SPECIAL NOTICE!
 Get insight into your own dreams by having them interpreteted and by watching the interpretive process first hand.
The author has started a blog– thedreamdragon.blogspot.com –Where information is shared regarding dreams, the unconscious, and the world of symbols. You are invited to follow the conversation!
 R.J. Cole, author of The Dragon's Treasure: A Dreamer's Guide to Inner Discovery Through Dream Interpretation and the novel The Archipelago of Dreams: The Island of the Dream Healer.  

Bob Cole is a psychologist who, for over thirty five years, worked with children with severe mental health issues. He has authored and presented academic material on dreaming, meditation, Affective Education, and behavior intervention. For eight years he taught at a local University the skills for working with children who had severe emotional disabilities as well as strategies for supporting their families and assessing their individual needs. Dream analysis was an integral part of his work with the children and their families in that it opened doors of insight and communication that had often been closed to them as they struggled with the events of their lives.
Born in Melbourne, Australia the author immigrated to the U.S. when he was a baby. Over many years of family visits to the land of his birth he developed a fascination with the ancient wisdom of the Australian Aborigine. The on-going creation that happens through the Aborigine Dreamtime sparked an interest in the concept of the Waking Dream and being in partnership with the divine in the creation of one's life. "We are all living within the Dreamtime."
As diagnostician
As part of his diagnostic work with children he used projective techniques designed to open up hidden thoughts and feelings from the children so that these could aid the therapeutic team in their work with the kids. One day a little boy shared a dream that was bothering him and it was then that Bob knew that dreams themselves had immmense power to inform the conscious of unconscious and buried material and brought great insight into the inner lives of these children.
Frustrated with standard dream dictionary interpretations of dreams, Bob, would meditate after each session and allowed for the free flow of images related to the experience of the child he'd been working with. He then coupled this process, which he labeled "intuitive diagnostics," with a gestalt technique called "active imagining" (Carl Jung) where the child and he would embody the dream images to tell a story that would often reveal what lay hidden within the inner wisdom of the child. 
Intervention programs
For the last 15 years of his career, Bob developed and administrated mainstream, therapeutic day-treatment and family intervention programs for the school districts in the County. 
Throughout his career he championed services for adjudicated youth within statewide detention centers and worked closely with the California State DOE (SERN) to develop grants (State and Federal) and intervention programs to assist juvenile probation departments in the identification and serving of incarcerated students with severe learning and/or emotional disabilities that could be contributing to behaviors that affected their adjudication. 
He coordinated the efforts of several mental health and residential service agencies that served children with special mental health needs and founded and developed a therapeutic strategy of using professional artists in group creative projects within the day-treatment milieu (as an adjunct to the classroom curriculum). His ideas of using the therapeutic staff within the classroom milieu (as opposed to the traditional model of "pull-out" therapy) and using the regular education classroom as a laboratory and practice environment for the development of social and educational coping skills were considered ahead of their time.  
He also used certain grade-appropriate books where the story reinforced successful life and behavior styles to help develop the skills that children were learning in the therapeutic milieu as well as in the mainstream. These books were read by Bob to the various classrooms after which he would guide a discussion of some of the more salient points.
Sometimes after a story the children would be asked to embody the characters of the story by leading them through a series of questions and imaginings such as:
If the characters were in the room right now, what would they look like? Now, imagine what you would say to_________. What would they say in response? What would happen if_________?  Sometimes they would be encouraged to act out a different ending– a "what if" game. In the process they would explore different aspects of their own lives and how the story and characters might apply.
The teachers would then reinforce the process throughout the week. He encouraged this process for both the elementary and highschool students (all ages love to be read to).
Because Bob believed that most if not all of our interactions with the world were informed by our projections of ourselves onto it, he often used that as a means for shifting student perspectives of the life they found themselves in. To him everything could be therapeutic, even the reading hour. It was this milieu that he wanted the kids to be immersed into and actively engaged in. 
•••
Throughout his career Bob also lead over 275 workshops, seminars, university courses, and trainings for educators, psychologists, probation officers and private management in areas as diverse as acknowledgment, communication, life coaching, meditation, affective education, management effectiveness and conflict resolution. 
The author has journaled over 3200 dreams since the mid to late 1980's with a few earlier and yet recurrent themes that have followed him from his time in Vietnam with Marine Corps helicopters. Since the launch of this website he has also interpreted over 3100 dreams for those who have requested through the free dream interpretations page.
Bob has been trained in the technique of Dream Tending (see Active Imagining) and helps others to embody the images in their dreams so as to continue to work and interact with them in the waking world toward healing and well being. All of which has enriched his understanding of the diagnostic and healing qualities of Dream Work.
Though he does not consider himself  a scientist, he is fascinated by science and the process of discovery. It's not that he rejects the process, or is ignorant of its usefulness, for he was also trained in experimental psychology and the biological sciences. He is more than just familiar with the statistical paradigms that are used to extract meaning from experimental data and was trained in how to engineer experimental models and protocols designed to rule out bias in the scientific methods used in research. He also received training in Psychophysics (the quantitaive study of subconscious stimulus processing). All this training has helped him to be sensitive in his approach to a field of study that has both spiritual and scientific aspects.
Bob currently lives with his wife, Fran, in California. He and his wife, a retired special education teacher, continue to work with children through the anti-bullying/conflict resolution program, Project Cornerstone, by presenting a once a month class at their granddaughter's elementary school. He is also a board member of a local private school that works with students who function within the Autism spectrum.
He continues to interpret the dreams shared by their four grown children and two grandchildren and anyone else who dares to share them with him (dreams can be sent through the contact page of this website). Bob also has a new book out  The Archipelago of Dreams: the island of the healer (see the Something New page on this website) an allegorical look at the world of the unconscious and the human spirit.
                         !SPECIAL ANNOUNCEMENT!
• The author was interviewed on iUniverse on-line radio at                                http://toginet.com/podcasts/iuniverse scroll down and click on November   20th, 2009 to download a free podcast of the interview.
• He was also on the Judyth Piazza Show on WTTB Newstalk Radio on Feb 10th.
To hear that interview click on the Dragon below:                                       

    Member of IASD (The International Association for the Study of Dreams.)
    Member of APA (the American Psychological Association)